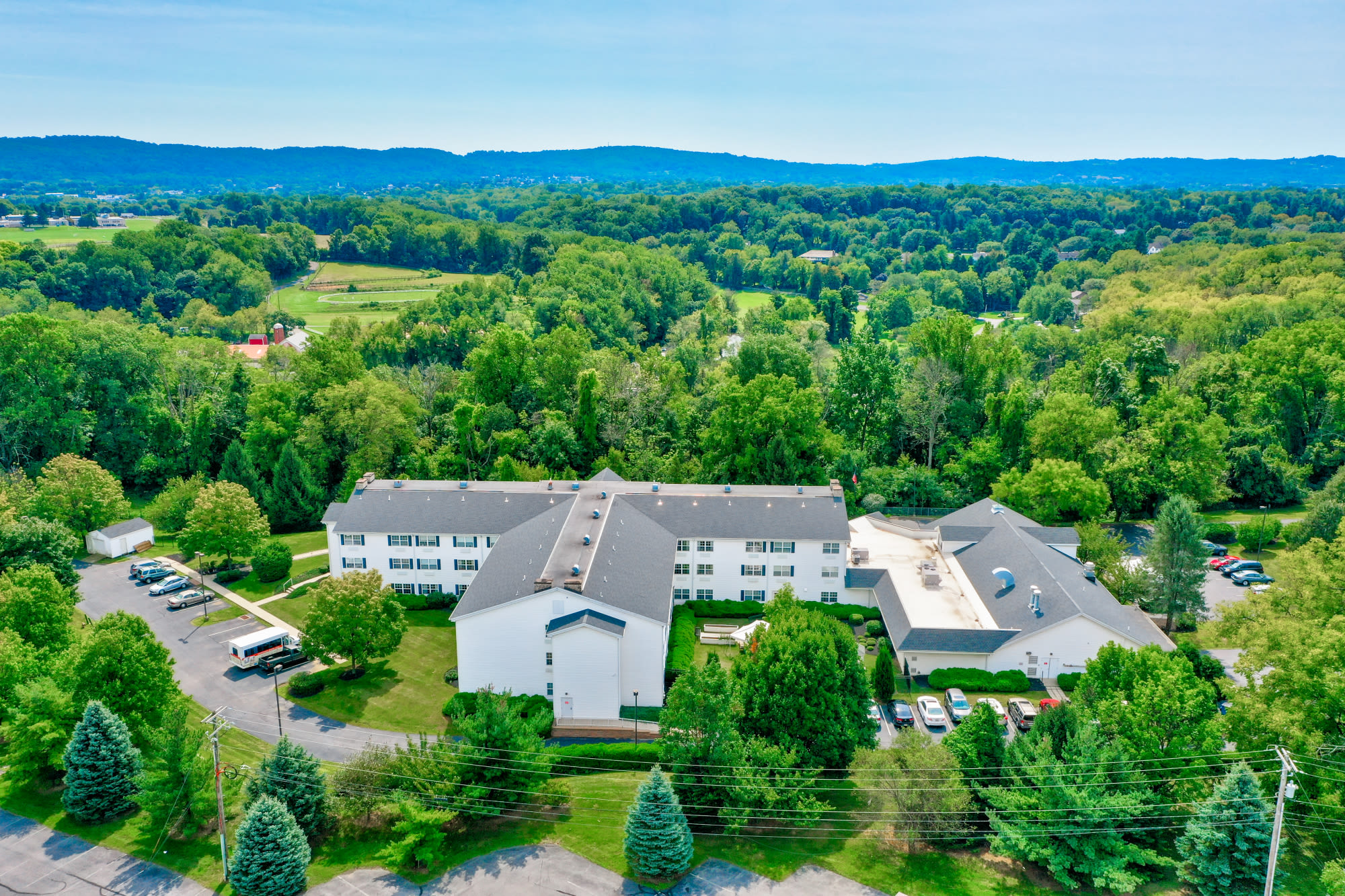 It's A New Day In Senior Living
We specialize in custom senior living for you or your loved one.
Rittenhouse Village At Lehigh Valley is owned and operated by Discovery Senior Living, a leader in the development, operation and management of luxury, all-inclusive senior communities for more than 25 years. Residents at all of our communities enjoy the perfect blend of personalized care and customized lifestyle services to fit their specific needs. We have helped thousands of families just like you find the right senior living fit and look forward to helping you too. With a flourishing portfolio of more than 8,500 homes for seniors, Discovery Senior Living has earned a reputation of excellence. Our focus is simple: ensure residents have the very best service, care, and hospitality delivered by the brightest and most dedicated team members who make it all happen. We will work hard to earn you and your family members trust. We are honored to serve our residents and welcome you to our ever-growing family.
Discovery Senior Living - Veteran Video from our CEO
FAMILY VALUES
You'll find a family-oriented atmosphere at Rittenhouse Village At Lehigh Valley, where residents are treated with the utmost respect and understanding in a dignified setting. Our professional team members will assist you in every way they can in order to make your days fulfilling and bright. You'll enjoy a strong connection of belonging at any of our world-class communities of your choice. What really makes us different is the personal relationships we develop with our residents and their families. This is what makes Lehigh Valley home. The smiles and warm hellos, the celebrations and laughter, the embraces and support during times of need. We give our residents individualized care and impeccable service so they can live carefree and content. We are all family here. You should also know that many of our exceptional team members have been with Rittenhouse Village At Lehigh Valley for a long time. For you, that means highly-qualified people at your service who have dedicated themselves to upholding the high standards to which they are expected to perform day in and day out. Like any exemplary family setting, Lehigh Valley is a great place for seniors who want to grow, learn and be happy.
Discover. Connect. Experience.
Discover the ideal lifestyle we have created for you throughout the pages on this site. Connect with a Senior Lifestyle Counselor who can help guide you through your search and provide expert information on the local choices available to you. Then schedule a private tour with complimentary lunch or dinner and experience the unique lifestyle and care only available at Rittenhouse Village At Lehigh Valley.