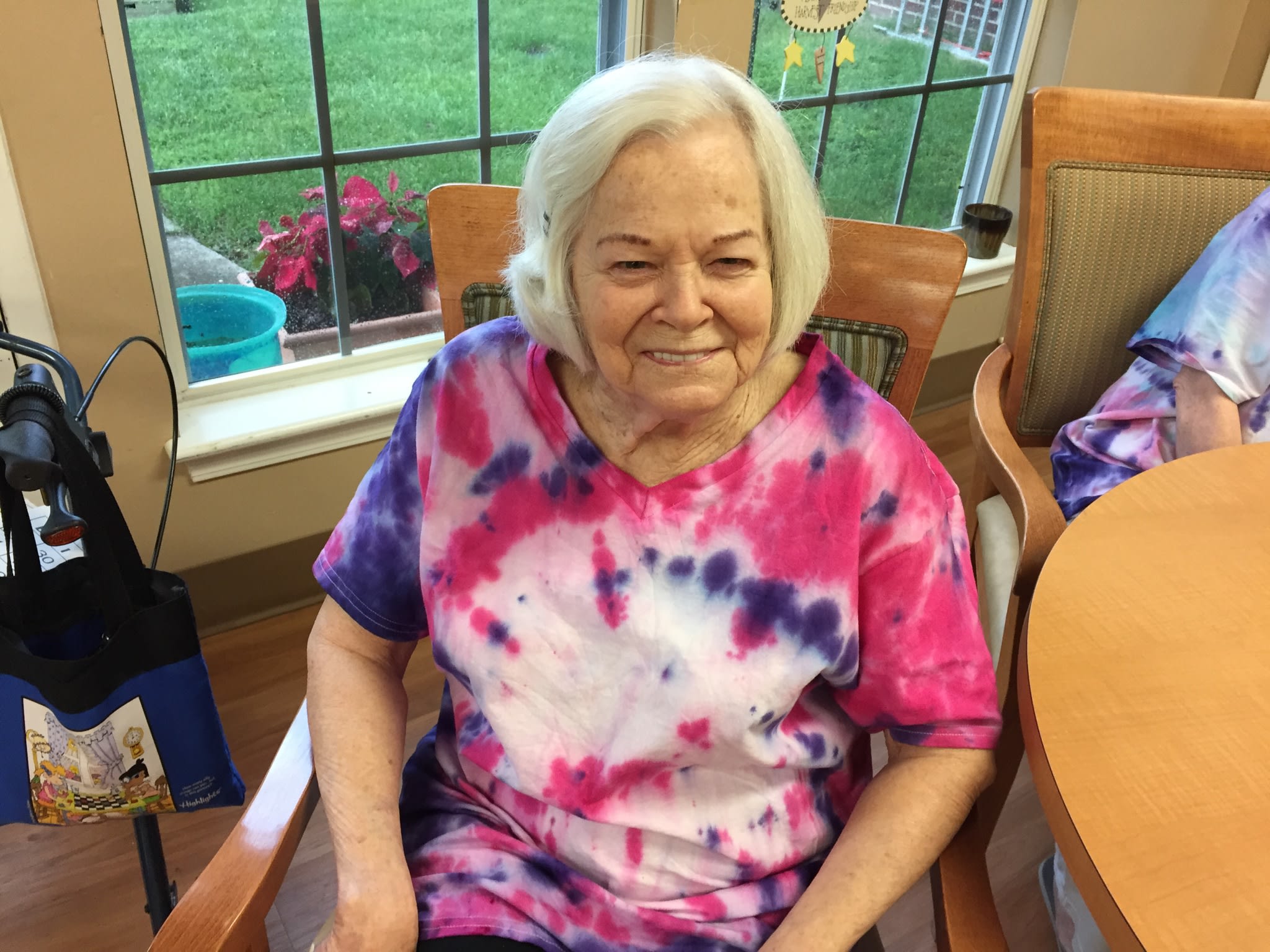 When Katie Fox does something, she tends to do it big.
Family? Check
Holidays? Check
Trips to kick her heels up on a random Thursday in March? Double Check.
A lifetime resident of Indiana, she now calls Rittenhouse Village at Northside in Indianapolis home. She and her husband moved to the facility two years ago of their own free will and haven't looked back since.
"We needed a little bit of extra care, specifically my husband," Fox says. "I couldn't give him the care he needed, so when he started coming here for rehab, I decided I would come as well. It was a very easy adjustment. We have lots of family and lots of friends around here. At this point, we wouldn't go back home to independent living for anything."
It's a refreshing take on what is often an emotionally charged argument between generations. Senior citizens find themselves alone after the death of a spouse or needing extra care after a fall or a stroke. Oftentimes they are fierce in keeping their independence while children tend to exercise caution so that serious or fatal accidents don't occur when their parents are largely alone throughout the day.
Fox grew up in Indianapolis, the daughter of a preacher and graduated from Indiana University an hour south of her hometown.
She went to work as the secretary to the president of a mortgage company in downtown Indianapolis before "retiring" when she met her husband.
"My cousin introduced us and we got married, he's the love of my life," Fox says. "We had seven children, which was just wonderful, a house full of love, and then seven grandchildren came along. It's great to have them all together, especially around the holidays."
Fox's husband was a travelling salesman during his working days, moving products for Dubois Chemical's W.R. Grace division. Despite often being outnumbered 7-to-1 by her kids, Fox said raising them was easy because they were well-tempered and respectful.
Fox says even with all the kids long gone and she and her husband happily retired, life hasn't slowed down one bit.
"We have bingo every afternoon and there are activities all the time, there's never a dull moment," she says. "I find when I'm out walking the halls, there's always someone to talk to or something to do. They never let us rest. We go on a lot of trips as well."
The day of the interview was a particularly exciting for Fox as her daughter had just been buy to bring her an envelope full of cold, hard cash.
"We're going to Anderson tomorrow," with a smile on her face.
If you don't know Indiana, then it's time to meet Hoosier Park, a "Racino" that combines two horse tracks with a casino about an hour away from Rittenhouse Village. And it's no game room at the corner market, but a 92,000-square foot gaming floor with slot machines, video poker, and e-table games, not to mention the horses outside.
"Day and night we take trips from here, but the casino is my favorite," Fox says. "I usually don't come home with as much money as I went there with, but it's all for fun. It's always something to look forward to."